How to Cook Delicious Beer Brownies
Beer Brownies. Find Deals on Brownie Root Beer in Beverages on Amazon. Sift together the flour and cocoa powder in a medium bowl. Add the salt and stir together.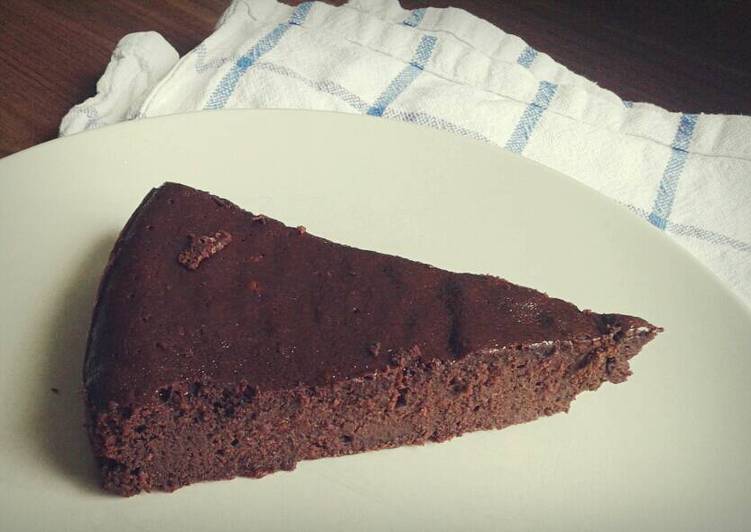 They are typically flavored by a stout or a porter for their characteristic chocolate and/or dark roasted coffee flavors. Since today is National Brownies Day I made us a large, delicious batch of stout brownies with walnuts and chocolate cream cheese frosting. Mix the melted butter and beer, stirring until well combined. You can cook Beer Brownies using 8 ingredients and 5 steps. Here is how you cook it.
Ingredients of Beer Brownies
You need 230 g of dark beer such as Guinness.
You need 110 g of butter.
It's 340 g of dark chocolate (use the best quality chocolate you can find, not chocolate chips).
It's 3 of eggs.
You need 3/4-1 cup of granulated sugar, depending on how sweet you like your brownies.
You need 1 teaspoon of vanilla extract.
You need 3/4 cup of + 2 tablespoons plain flour.
Prepare 1/2 teaspoon of salt.
Try not to mix the brownie dough too much. The beer doesn't add a beer taste to the brownies, rather an earthy depth that you can't quite put your finger on. I found that these brownies were (of course) delicious warm from the oven, but were extra great a day after baking when the sweetness has a chance to mellow a bit. Keep the brownies, wrapped at room temperature and enjoy enjoy!
Beer Brownies step by step
Heat the beer in a small pot over medium low heat for about 10 minutes or until reduced by half. Set aside to cool down.
Melt butter and chocolate over a pan of simmering water and set aside.
Whisk eggs, sugar and vanilla until foamy. Then, slowly pour chocolate and beer into it. Chocolate and beer should be at room temperature so the eggs won't scramble.
Sift flour and salt into the mixture, stir well but don't overmix.
Grease and line a 26cm round cake pan. Pour the batter. Bake for about 40 minutes in a 170°C oven or until a toothpick inserted into the center of the brownie comes out almost clean. Serve cold.
The malt in the Guinness Stout beer intensifies the flavor of the chocolate in these delicious brownies. The texture is an interesting combination of fudge, mousse, candy, and traditional brownies. Although they are decadent chocolate, they are surprisingly light due to the eggs. You won't taste the beer at all. In large bowl, whisk together stout and cocoa powder until blended and smooth.