Recipe: Tasty Cakey Bossk Brownies
Cakey Bossk Brownies. This cakey brownie recipe is the one that I've eaten my whole life. I find its light crumby texture perfect and I don't mind that it demands an accompanying glass of cool milk. My cakey brownies don't have a caramel or chocolate sauce drizzle, don't have any surprise flavors or bonus ingredients, and don't try to be a unique dessert.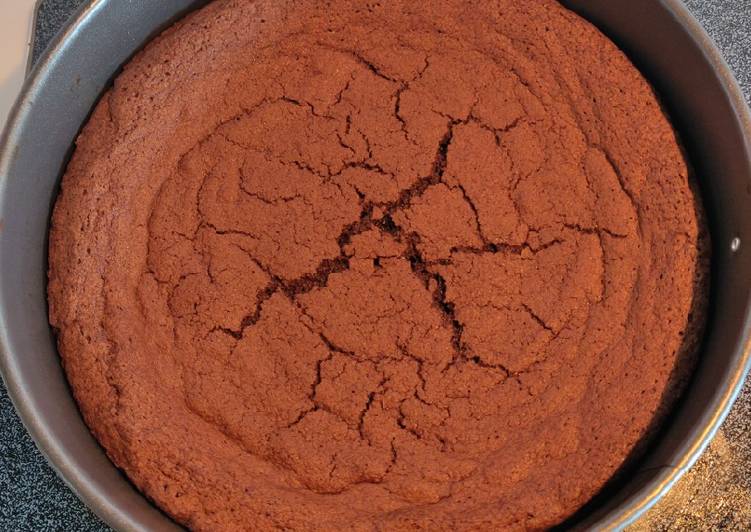 This is basically a recipe for fluffy chocolate cake, complete with the crackliest crust around. We're talking a crisp top layer that you can literally peel off from the brownie and munch on on it's own (if we could. Cream the sugar and butter in a large bowl with an electric hand mixer until. You can cook Cakey Bossk Brownies using 9 ingredients and 7 steps. Here is how you cook it.
Ingredients of Cakey Bossk Brownies
Prepare 1 cup of all-purpose flour.
You need 1/2 cup of cocoa powder.
It's 1/2 tsp. of baking powder.
It's 1/2 tsp. of baking soda.
It's 1/2 tsp. of salt.
You need 1/2 cup of unsalted butter.
It's 1 1/2 cup of granulated sugar.
It's 3 of large eggs.
You need 1 tsp. of vanilla extract.
The ones who love the perfect mix of fudgy and cakey brownie. Since I'm still celebrating my birthday which happened to be a week ago, I decided that indulging myself with brownies was the right thing to do. Here are some rules to a fudgy or a cakey brownie. Melt butter in a large saucepan.
Cakey Bossk Brownies step by step
Preheat oven to 350. Grease 8x8 baking square..
Hand mix flour, cocoa, baking powder, baking soda, and salt in medium bowl until well blended. Set aside..
Soften butter. In large bowl, mix butter and sugar on medium speed until blended and creamy..
While mixing sugar, add eggs one at a time until blended. Mix in vanilla extract..
Add flour mixture into sugar mixture. Stir with wooden spoon until blended..
Pour brownie batter into baking dish. Smooth top with rubber spatula..
Bake 25-30 minutes or until toothpick inserted into center comes out clean. Let cool completley then serve..
Whisk in cocoa and oil until smooth. Cook and stir over low heat until cocoa is blended. Transfer to a large bowl; stir in sugar. In a medium bowl, beat together the butter and sugar. Combine the flour, cocoa and salt; stir into the sugar mixture.